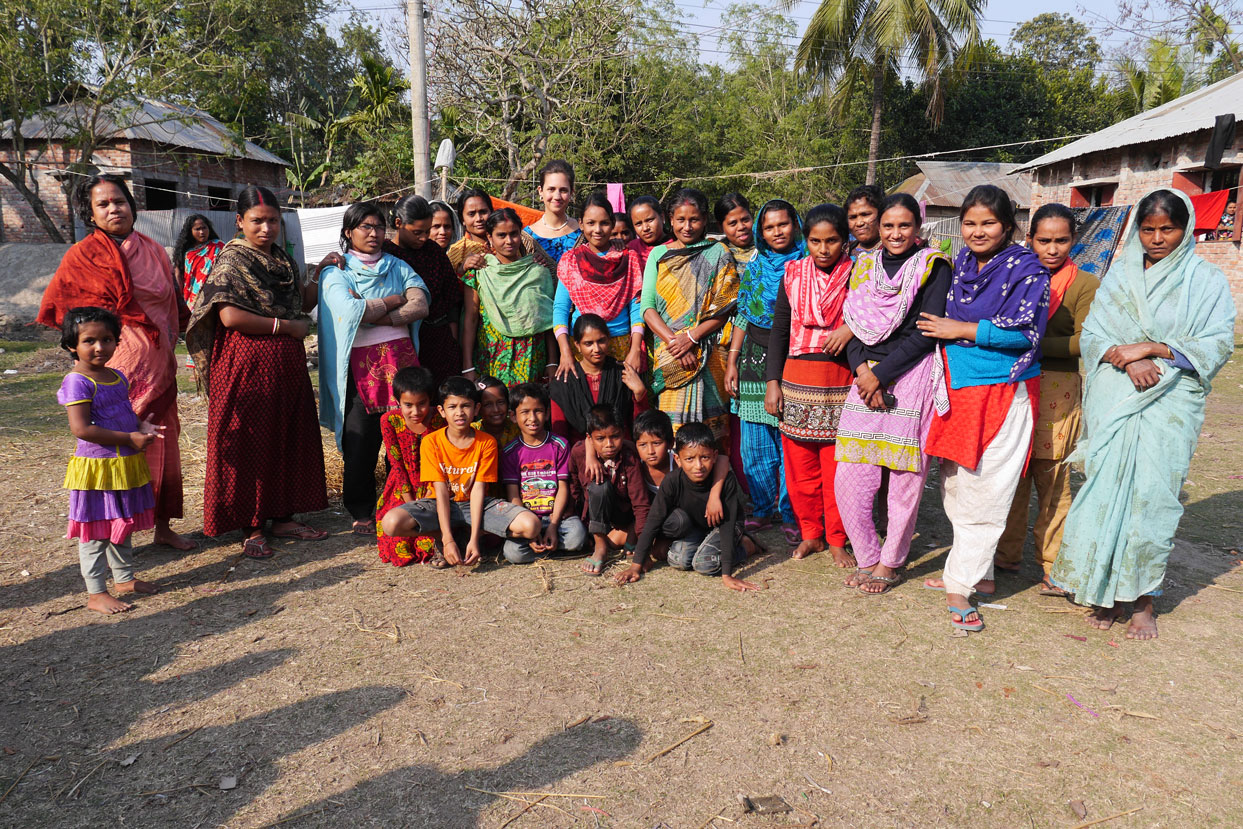 The label SICA found its feet in 2006 in Curitiba, Brazil. Creating unique clothing and accessories from the vibrant textile waste from local factories in South Brazil. Emerging from selling SICA products on a Sunday market, to owning its own concept store. At this time SICA provided a platform to not only sell its own creations but to provide opportunities and partnership for fellow makers, artists and seamstresses.
In 2013 SICA expanded into Berlin with the line 'Proudly made in Bangladesh'. SICA Proudly made in Bangladesh outsources textile clipping-waste from the Bangladesh's ready-made garment industry (RMG) and brings them into the hands of the skilled craftswomen in rural Rangpur, Northern Bangladesh. It has been vital for Simone Simonato the founder of SICA, to spend a lot of time in Bangladesh, nurturing the relationship with the makers and local organizations. Personally researching and living within these communities, Simone explores with the artisans to help develop their skills while providing fair employment and support.
The role in Berlin is not only to give visibility to Bangladeshi crafts, but also to connect and collaborate with it's thriving sustainable design community.
SICA continues to work as an initiator, acting locally and thinking globally providing positive solutions in the fashion industry.
Read more in 'Concept'.