A second life to textile waste
In the photo above a truck delivers raw materials to the local facility which SICA partners with: jute and  textile jersey clippings. The clippings are generated from RMG (readymade garment) factories in Dhaka – BD.
SICA supports the artisans of Bangladesh and their rich crafts as valuable up-cycling solution for fashion to minimise it's own carbon footprint.
Bangladesh, from 4,500 garment factories in 2011 to today home of 7,000. As industry continues to grow, recycling initiatives become even more crucial to a circular economy.
Around 8% of overall garment production in the RMG industry turns out to be waste. Some of the largest factories in Bangladesh can produce around 1.5 tons of waste daily.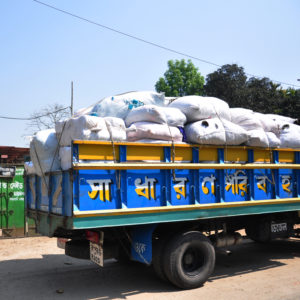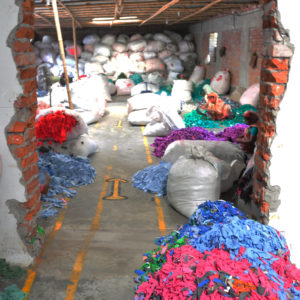 text and photos_ Simone Simonato